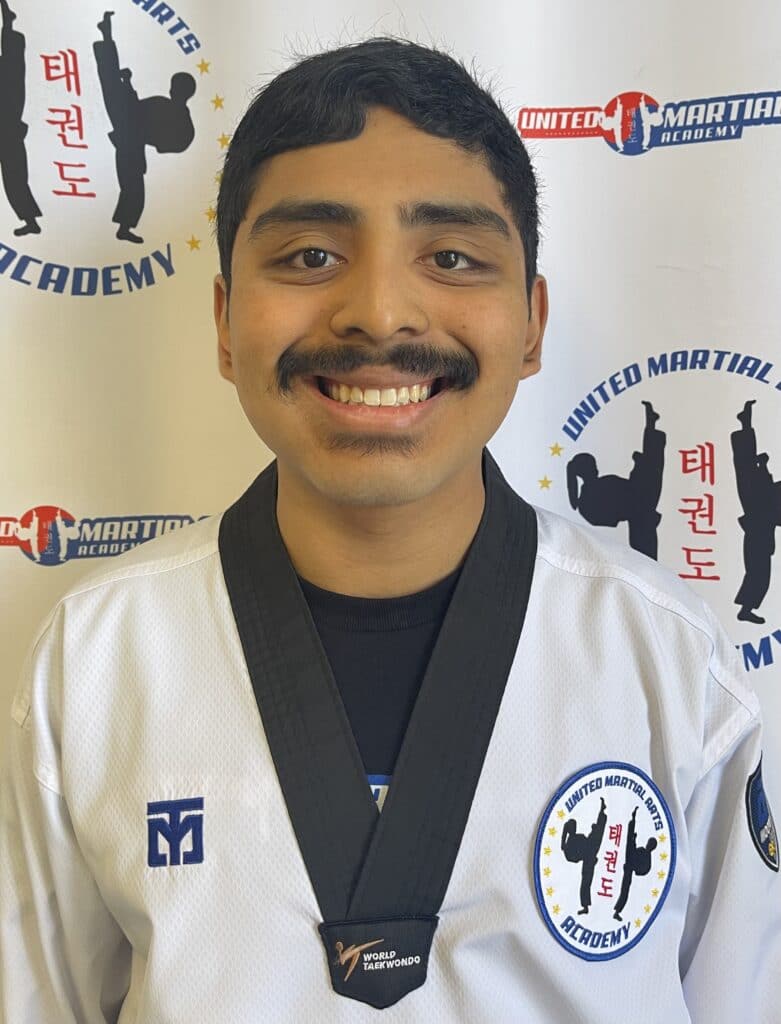 Graham Johnson
Graham Johnson is Kukkiwon certified and holds a 4th degree black belt. He has been continuously training for more than 11 years and has trained under Masters Jonathan Peschke and Taren Ogata, both 6th Dan.
Mr. Johnson has competed in dozens of tournaments within the UWTA and National Taekwondo League and has medaled at all levels.
Mr. Johnson is a Lead Instructor for the United Martial Arts Academy and continues to train for his 5th Degree.