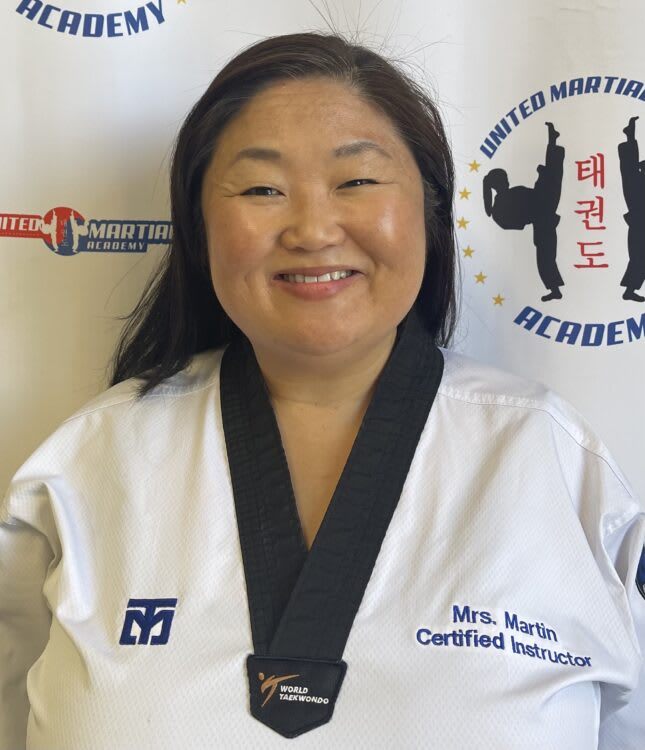 Kim Martin
Kim Martin holds a 1st degree Black Belt in Taekwondo. She has trained with United Martial Arts Academy and enjoys teaching at all levels. Kim is the primary instructor for the Little Dragons program and is currently pursuing her 2nd degree Black Belt.
Kim holds BAs in History and International Relations from the University of California at Davis. She also served in the Peace Corps in Western Russia from 1999-2001 as an English Teacher at Udmurt State University. Kim is an Assistant Director of Customer Support with a major national insurance company.
In her free time, Kim loves to travel, hike, fish and spend time with her family including Jack Martin, a 1st degree black belt.