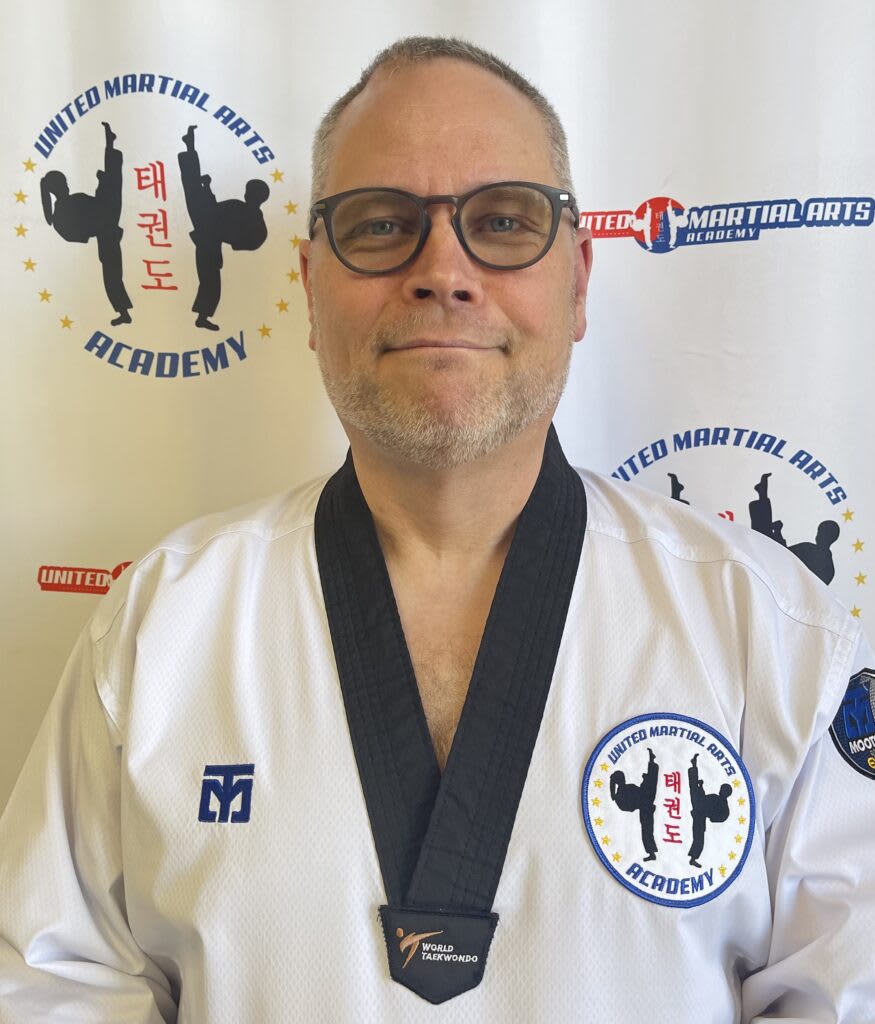 Stephen Johnson
Stephen Johnson holds a 3rd degree Black Belt in Taekwondo in the USA and is Kukkiwon certified in Korea. He has trained under Master Jonathan Peschke and Master Taren Ogata who are both ranked as 6th Degree Black Belts. Mr. Johnson is the Founder of the United Martial Arts Academy as well as the United Taekwondo League and is responsible for the school's curriculum development as well as belt testing requirements. He is also responsible for the school operations. Mr. Johnson is actively training for his 4th Degree Black Belt.
Mr. Johnson enjoys teaching students just starting their journeys to Black Belt. He is also passionate about teaching our students with Different Abilities. Currently the school's Different Abilities classes consist of over 20 students all of whom are on their Martial Arts Journey to Black Belt.
Mr. Johnson holds a Presidential/Key Executive MBA from The George L. Graziadio School of Business and Management at Pepperdine University and received the first annual George L. Graziadio Outstanding Presidential/Key Executive MBA Student Leader Award in 2009.
Mr. Johnson enjoys yard work including taking care of a yard full of flowering plants and fruit trees. He also enjoys riding his road bike up and down the American River.